CityParks Tennis
We provide free tennis instruction to thousands of kids ages 8-17 each year in more than 22 parks throughout the five boroughs.
For more information on our tennis programs, contact sports@cityparksfoundation.org. For up-to-the-minute program updates, please visit our Twitter page.
BNP Paribas is the Presenting Sponsor of CityParks Tennis
HELP SUPPORT FREE TENNIS FOR KIDS
While we are unable to hold our annual Tennis Benefit at the US Open this year due to the pandemic, we still need your support to keep CityParks Tennis, the largest municipal tennis program in the country, free for all. In lieu of buying benefit tickets to attend the US Open this year, we ask that you make a contribution to support the development of our young players. Please join Billie Jean King in support of City Parks Foundation—any amount will make a difference.
Click here for a message from Billie Jean King in support of CityParks Tennis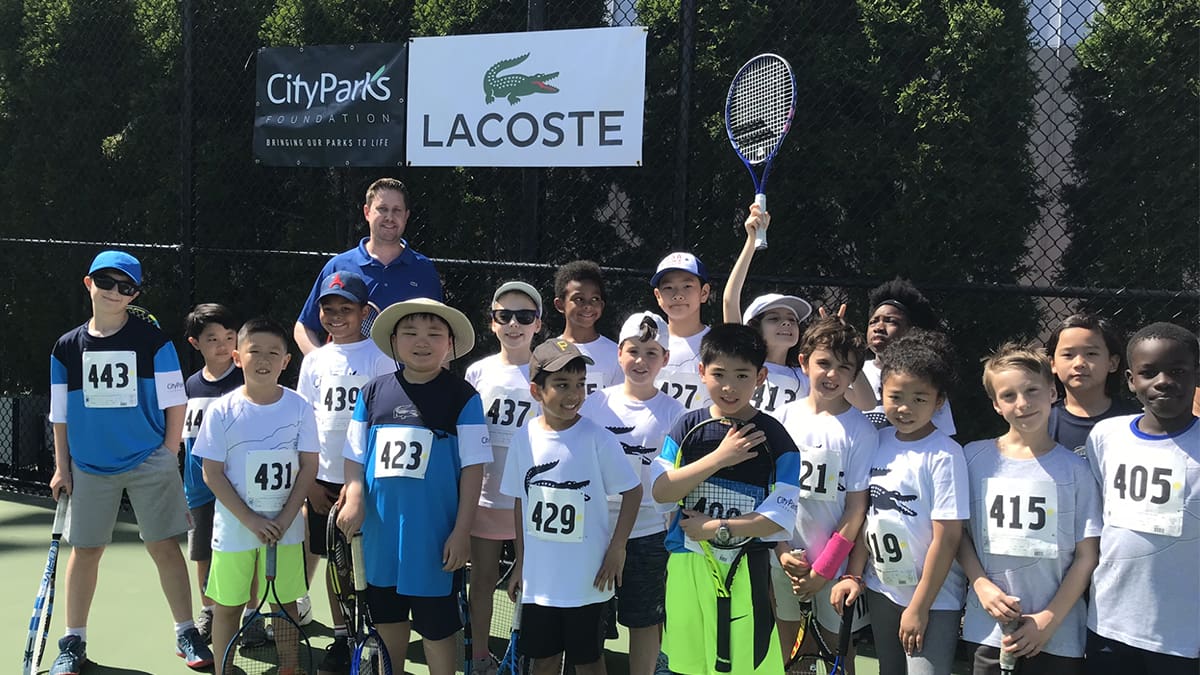 SUPPORT CITY PARKS FOUNDATION
At City Parks Foundation, our mission is to encourage New Yorkers to use their neighborhood parks by offering free environmental education, arts, sports, and community-building programs that bring people into their local green spaces. Please give now if you can—we know that city parks will continue to thrive when all New Yorkers get involved.