HONOREES
ANTHONY MASON
We are honored to present seven-time Emmy Award winning CBS News Senior Culture Correspondent Anthony Mason with the SummerStage Icon Award for his significant contribution to arts and culture and for his lifelong devotion to NYC's parks. Throughout his career as one of our most respected journalists, Anthony has reported on transformative events from across the globe. His legendary interviews with the most celebrated leaders and musicians of our time including Barack Obama, Bruce Springsteen, Mick Jagger, and Lady Gaga have given us uniquely thoughtful conversations on their lives and work.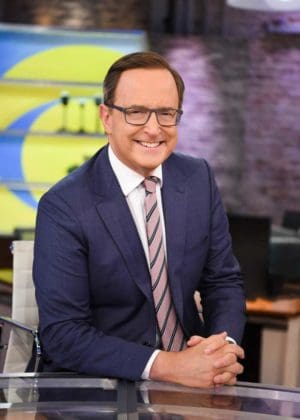 NYC GREEN RELIEF & RECOVERY FUND
We gratefully recognize the forward-thinking supporters of the NYC Green Relief & Recovery Fund with the People & Parks Award for their extraordinary contribution to the stewardship of NYC's parks and open spaces in a time of crisis. A collective of national, family, and community foundations, the NYC Green Relief & Recovery Fund, administered by City Parks Foundation, was launched to generate emergency funding to care for parks and open spaces facing unprecedented use as safe refuges during the pandemic. Supporters of the Fund responded by awarding $8.4M (to date) to nonprofit organizations in need. We are honored to recognize their significant generosity on behalf of NYC's thriving parks and open spaces.