CANCELED: GROUP MEETING FOR AQUEDUCT WALK
Monday, December 2, 2019
6:00 pm - 8:30 pm
University Heights Presbyterian Church
2167 University Ave. Bronx, NY 10453
Due to inclement weather, this meeting has been canceled.
Join Partnerships for Parks' Catalyst Program, NYC Parks, and your neighbors for a group meeting for Aqueduct Walk.
Together, we will:
• Share ideas for the park.
• Discuss what the community can do.
• Imagine how you and others can help.
All ages welcome. Community dinner will be served. Contact pmaschi@cityparksfoundation.org if you need childcare, translation services, or have dietary needs.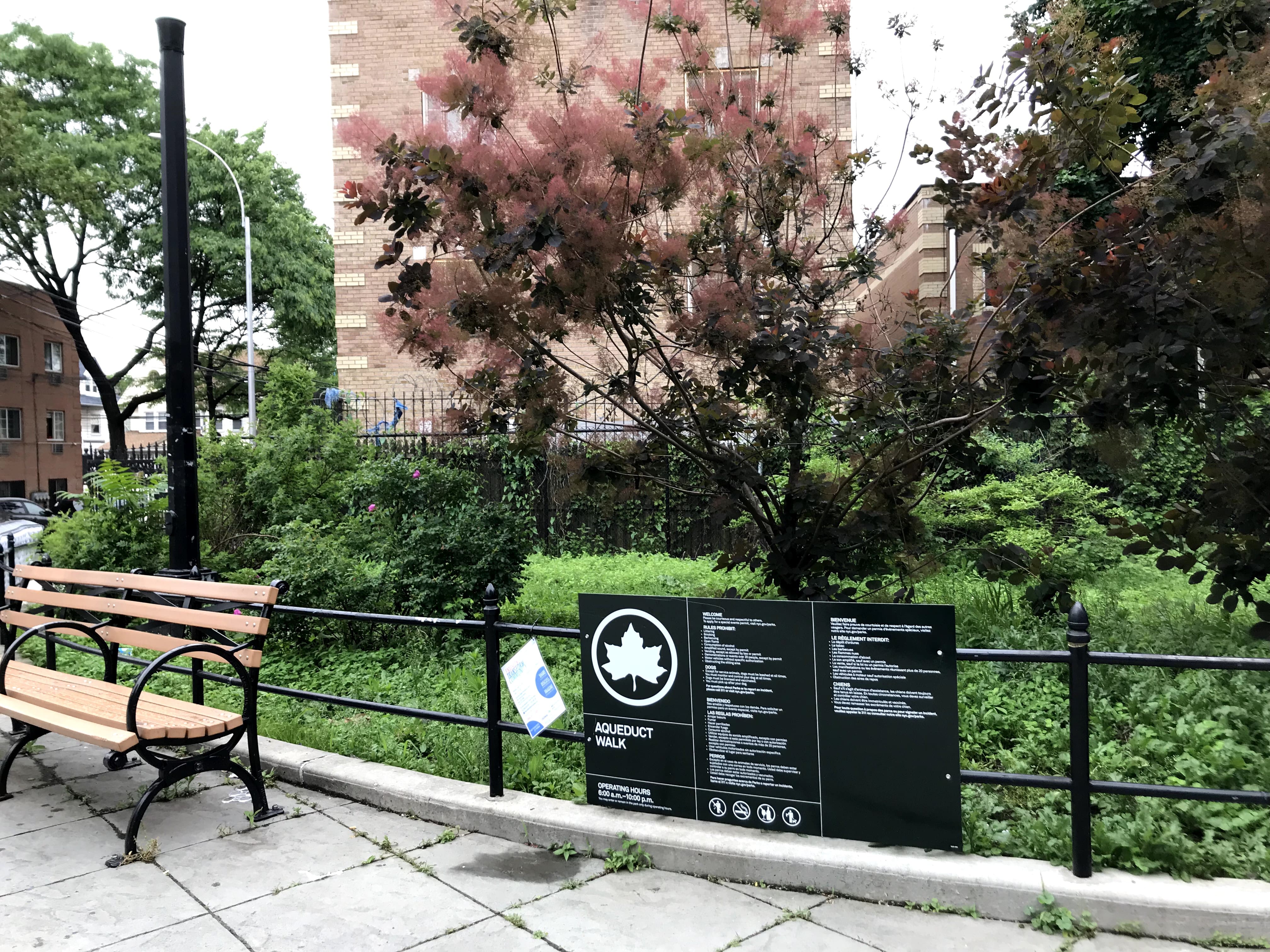 Register