CityParks Learn Student Showcase
Wednesday, August 14, 2019
6:00 pm - 8:00 pm
Brooklyn Borough Hall
209 Joralemon St, Brooklyn, NY 11201
Learn more about CityParks Learn youth programs at this information session presented by our students. Our program teaches New York City youth (grades K-12) the fun of science while using local neighborhood parks as outdoor classrooms.
The event is free but RSVP is required.
—
LEARNING GARDENS provides hands-on lessons in our local gardens, teaching youth about community gardening, growing food and more.
GREEN GIRLS gives middle school girls the opportunity to explore natural ecosystems and grow into aspiring scientists and nature lovers.
COASTAL CLASSROOM invites youngsters to become actively involved in our marine ecosystems with hands-on learning in local waterfront parks.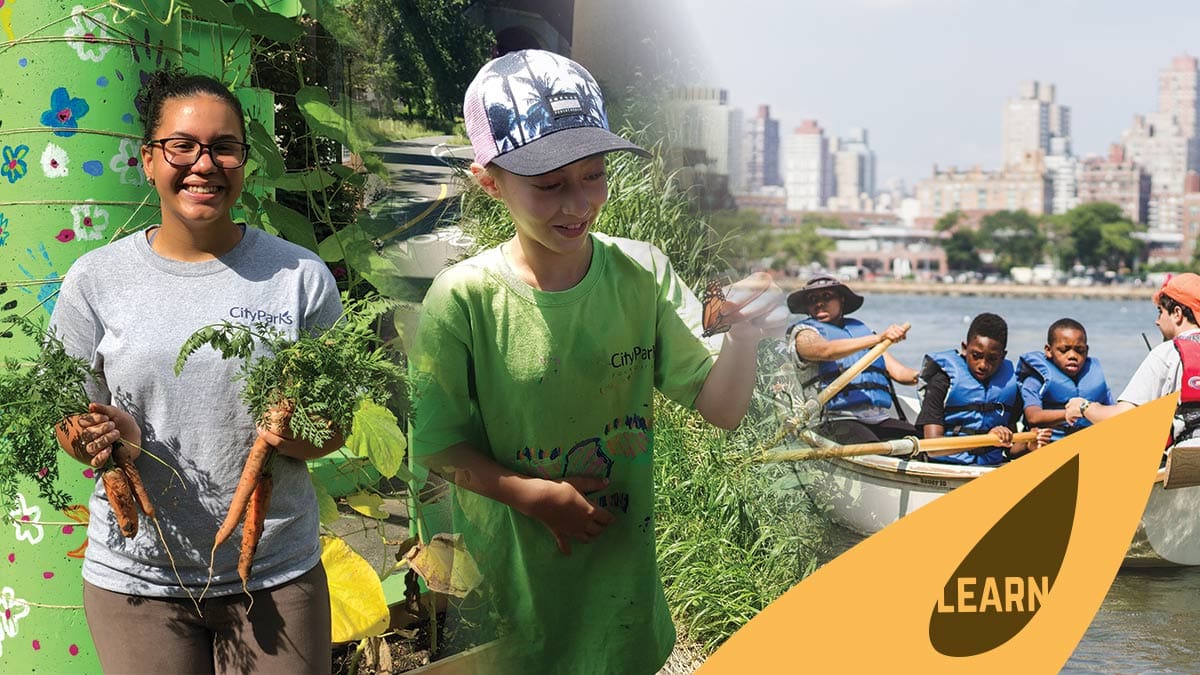 RSVP NOW